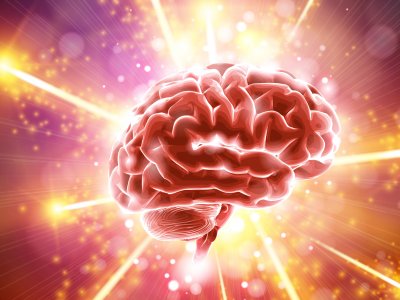 Can exercise improve language problems related to aging? Is noise always distracting? Can we better predict the outcomes for stroke survivors?
These are the questions that have led to more than AU$1 million in funding across three projects for Associate Professor David Copland and collaborators from The University of Queensland.
"The largest grant of $710,136 from the National Health and Medical Research Council (NHMRC) concerns the 40 per cent of stroke survivors with aphasia (disturbance or loss of language)," Dr Copland said.
"Until now it has not been possible to predict the recovery or response-to-treatment rate for aphasia.
"However we will use brain imaging and clinical measures to develop accurate predictors of language recovery which will be important for patient management."
The School of Health and Rehabilitation Sciences expert also has a grant of $401,000 from the Australian Research Council (ARC) to determine the relationship between exercise and age-related language problems.
Dr Copland said the project, which will examine exercise-induced changes in brain activity, "had practical applications in a range of populations with language and learning difficulties".
Associate Professor Katie McMahon, Associate Professor Kirk Erickson, Dr Amy Rodriguez and Professor Jeff Coombes will collaborate.
The ARC also awarded $359,000 to Dr Copland, Dr Anthony Angwin, Professor Robert Barry and Dr Wayne Wilson to study how external white noise might improve language processing for certain populations
"The research could change the prevailing view that noise is always detrimental to how we process language," Dr Copland said.
"It may support the development of methods to improve educational participation and outcomes for children and adults, particularly those with attention difficulties."
Other NHMRC funding received by the School of Health and Rehabilitation Sciences includes a Senior Principal Research Fellowship of $926,980 to Professor Paul Hodges to investigate disorders of the musculoskeletal system.
Professor Kay Crossley, Associate Professor Trevor Russell and Dr Natalie Collins have been awarded $644,550 for a project assessing whether shoe inserts can relieve osteoarthritis of the kneecap.
An ARC grant of $301,000 has been secured by Dr Welber Marinovic, Professor Stephan Riek and Professor James Tresilian to understand the improvement of motor responses by aural stimulation.
Media: Associate Professor David Copland d.copland@uq.edu.au, +617 3365 2817; UQ Communications Robert Burgin r.burgin@uq.edu.au , +617 3346 3035, +617 448 410 364.