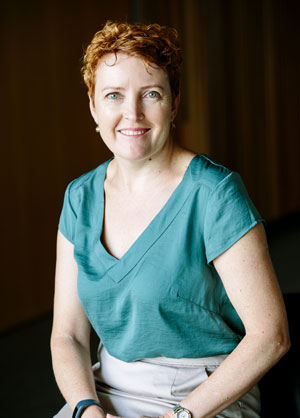 Welcome to the School of Health and Rehabilitation Sciences. 
Our School has a long tradition of high achievement in teaching and research in audiology, occupational therapy, physiotherapy and speech pathology. As one of Australia's leading health and rehabilitation educators, ​the School is recognised internationally for its teaching and research staff, alumni and quality of students.  
The School has been founded with a strong focus on scientific endeavours and high-quality outcomes. This is supported by our well-established programs with physiotherapy having been offered since 1938; occupational therapy since 1955; speech pathology since 1962 and audiology since 1971. Supporting the School's strong research contributions are two Centres of Clinical Research Excellence, along with a number of research centres, units and collaborations which enhance our research capacity and translation of research into practice.
Additionally, the School runs public health and rehabilitation clinics providing specialised, client-focused healthcare and rehabilitation to children, adults and seniors, as well as students and staff of the University in the areas of:
audiology (hearing)
occupational therapy
physiotherapy
speech pathology (speech and language)
telerehabilitation.
Achievements
Our School has consistently performed exceptionally well on UQ-wide key performance indicators. Our areas of extremely high achievement are in relation to:
quality and quantity of academic publications
overall student satisfaction with the courses we deliver
the large number of students in postgraduate coursework. 
Percentage of graduates in full-time employment is also an area of high achievement, which demonstrates the value of choosing our School for the chance to obtain top quality teaching, research and graduate employment opportunities.