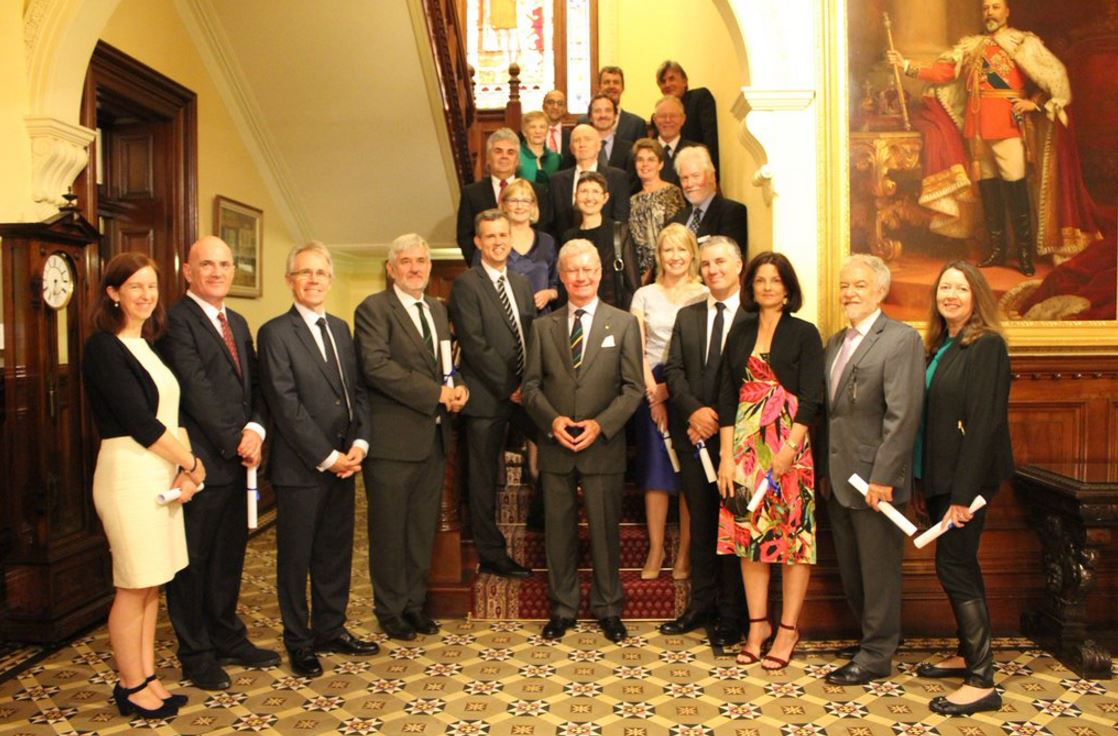 There's little doubting University of Queensland's health sciences are in good hands, after two Heads of School were made Fellows of the Queensland Academy of Arts and Sciences.
Professor Virginia Slaughter of the School of Psychology and Professor Louise Hickson of theSchool of Health and Rehabilitation Sciences were both inducted on Wednesday, November 4.
"The academy advances and promotes the links between the sciences and arts," Professor Slaughter said.
"Becoming fellows of the academy will mean involvement in regular meetings and events to nurture and expose those relationships.
"It's a nice honour and important recognition that many fields, like psychology, straddle both the arts and sciences."
Altogether 21 fellows were inducted on Wednesday, November 4 at Government House by Queensland Governor Paul de Jersey.
Professor Slaughter said she was pleased that her areas of passion – including creating better understanding of autism – were highlighted.
Now in her 20th year at UQ, Professor Slaughter has published 90 peer-reviewed articles and chapters, a book-length monograph, two edited volumes and a first-year psychology text.
She was recently winner of a UQ Health and Behavioural Sciences Research Mentorship Award.
Similarly, Professor Hickson has an esteemed history of service to both UQ and the Queensland community.
She was the 2014 winner of the UQ Leadership Award and is the current President of Audiology Australia.
A specialist in audiology, Professor Hickson has over 200 publications to her name and more than 2300 citations.
Major themes to her research are age-related hearing impairment, quality of life in older adults and the efficacy of different interventions such as hearing aids, cochlear implants and communication education.