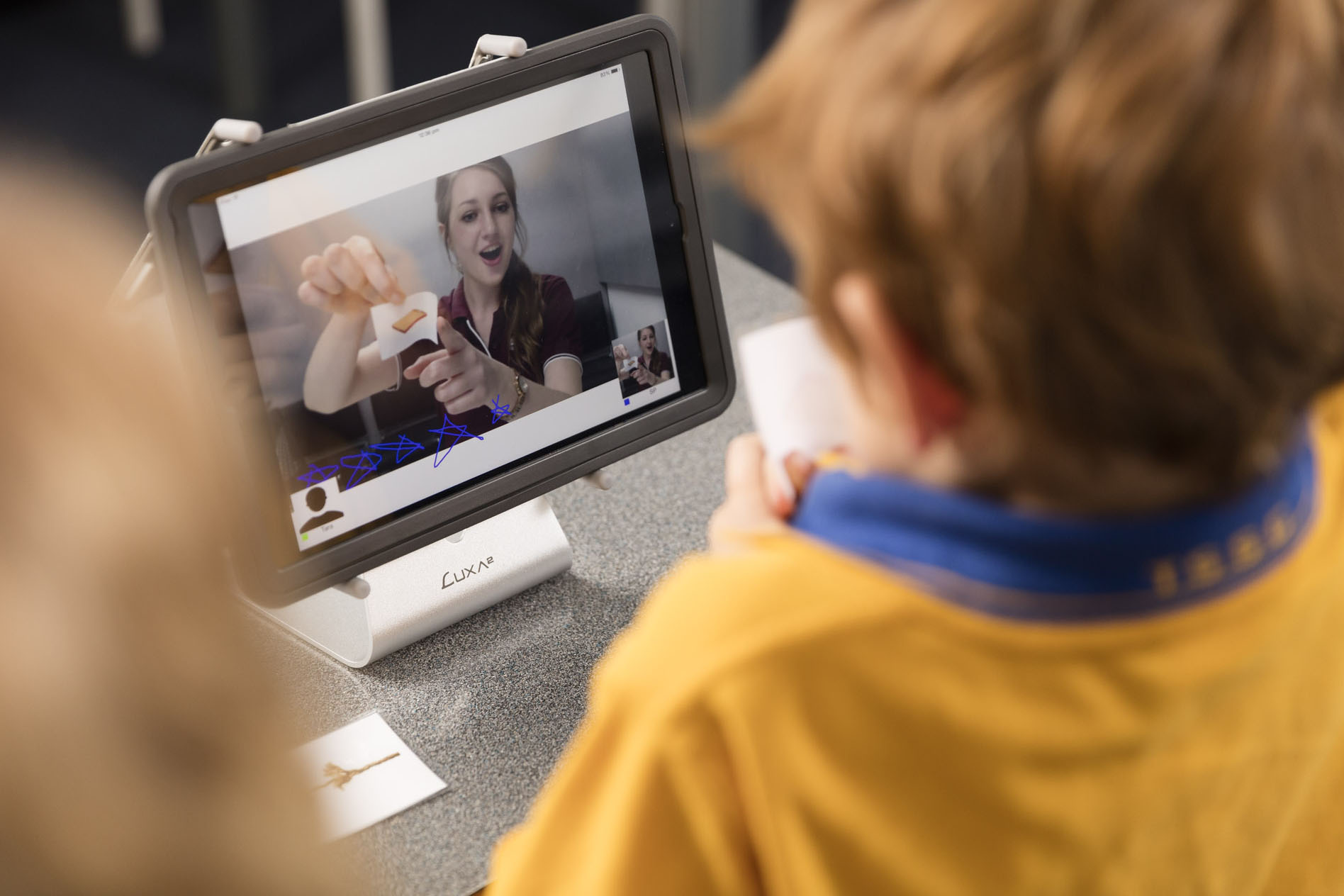 Primary school students from Tara in Western Queensland will be the first to benefit from the new University of Queensland Telerehabilitation Clinic.
Co-founders Professor Deborah Theodoros and Associate Professor Trevor Russell of the School of Health and Rehabilitation Sciences said the paediatric speech service will be provided by UQ Speech Pathology students.
"We are very excited to provide our first service to children with speech and language disorders who live outside of the metropolitan area," Professor Theodoros said.
"Students will work with their clinical educators to provide assessments via a multi-media system that enables real-time videoconferencing and unique measurement of movement and speech, to tailor therapy over two school terms.
"By connecting via telecommunication technology, we are reducing time and travel requirements if these patients were to travel to the nearest city for face to face care at a physical clinic.
"The clinic also provides education of our health and rehabilitation science students by exposing them to the next generation of health care delivery."
This paediatric speech pathology service has been possible due to a collaboration with the Centre for Online Health (COH) and has been funded by a grant from QGC.
QGC Pty Limited (previously Queensland Gas Company) is the Australian asset of BG Group plc. London Stock Exchange-listed BG Group and a world leader in natural gas with a broad portfolio of business interests focused on exploration and production and liquefied natural gas (LNG). 
The Telerehabilitation Clinic services also include physiotherapy, occupational therapy and audiology to assist people with physical disability, musculoskeletal pain and speech and language disorders and will expand into other areas outside of the metropolitan areas.
"Research shows that assessments and therapy via telecommunication are equivalent to traditional clinical encounters," Dr Russell said.
"All that patients require is a computer, iPad or laptop, as well as a reasonable internet connection such as ADSL or 3G mobile internet.
"There will be some capacity for loans for individuals and community groups that don't have suitable equipment."
The clinic will be Australia's first telerehabilitation clinic, and among the first in the world.
It has been made possible in part by a $1 million philanthropic grant by The Bowness Family Foundation.
Mr Bill Bowness, now chairman of the Wilbow Group investment company, is a UQ graduate who overcame financial hardship and a severe stutter to forge a highly successful business career.
Contact +617 3365 2232 or healthclinics@uq.edu.au for more information on the centre's clinical services.