N.S.M.D.A. Physiotherapy assessment for infants and young children
Fri 15 Feb 2019 9:00am
–
Sat 16 Feb 2019 4:30pm
The NSMDA Course will include:
Lectures about the NSMDA.
Video demonstrations of testing infants and a children.
Small group discussion and participation in testing children.
Group feedback and discussion of scoring and grading of each child.
Discussion on interpretation of results and planning intervention as appropriate.
Time for questions and discussion
Learning Objectives
At the completion of this workshop participants should: -
Have an understanding of the background of the Neuro Sensory Motor Developmental Assessment (NSMDA) for infants and young children.
Be familiar with testing procedures for infants and children less than 12 months and up to six years.
Understand the scoring and grading systems of the NSMDA.
Be able to interpret the results.
Be able to use the information in clinical settings to advise, refer and plan interventions.
Understand classification of motor developmental performance of children.
Understand the use of the test in research. 
Presenter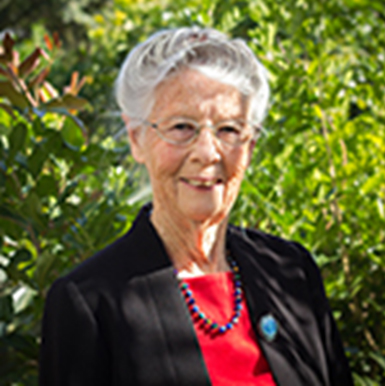 Dr Yvonne Burns AO, PhD, MPhty currently holds the positions of Associate Professor Honorary Research Consultant, Division of Physiotherapy, The University of Queensland. She originally developed the NSMDA Assessment and has continued with its research and development.
Location
The University of Queensland
Therapies Building: 84a - School of Health & Rehabilitation Sciences
Room: 624 (enter the lift on Floor 1 or 3, then exit on level 6, turn left and follow the hall to the end)
Please bring a light jacket in case of cooler air-conditioning. 
Session Times
Friday, 15 February 2019 Teaching commences 9.00am sharp (registration from 8.30am)
Saturday commences 9.00am sharp.
Both days finish at 4.30pm.
Buses 412 and 411 stop across the road from Therapies Building 84A. Bus 66, 139,169 and 209 stop near the Goodwill Bridge.
Catering
Morning tea, lunch and afternoon tea will be provided. Please contact Julie Macdonald if you need to speak further about special dietary requirements. Please feel free to bring along a water bottle and you can refill it throughout the day.
Parking
Please follow the instructions below:
https://www.pf.uq.edu.au/parking/casual.html 
1. Download the Cello-Park App to your mobile phone 
2. Register yourself on the Cello-park website at home before you come 
3. Refer to the UQ campus map to identify the carpark that you wish to access
4. When on campus, use your 'QR reader' to capture the carpark number
5. Parking will be paid for automatically
6. Watch your time on your phone as needed
7. Open the App and swipe to exit when you leave campus
8. If you forget to swipe, then only one day of payment will be deducted