Welcome to the inaugural International Consortium newsletter. It is nearly 12 months since the Whiplash 2017 symposium on the Gold Coast and a lot has been happening since then. The NHMRC Centre of Research Excellence in Road Traffic Injury Recovery (CRERTI) that hosts the International Consortium relocated to the University of Queensland in September 2017 and that has slowed our correspondence somewhat!  We are still part of the Recover Injury Research Centre but just in a different location. The CRERTI website will also shortly be up and running at UQ and there will be a dedicated area for the International Consortium. We are now back on track and plan to have regular newsletters on all things relevant to musculoskeletal road traffic crash injury.
One aim of Whiplash 2017 was to develop a Core Outcome Set for use in clinical trials for Whiplash Associated Disorders. This work is progressing well and we are planning a second consensus meeting in Boston after the IASP conference to finalise this work. So, all things going well, we should have the results of this project publicly available in early 2019.
In late 2017, we held a seminar day for members of the CRERTI Clinical and Policy Advisory groups, where they provided valuable input to the work of CRERTI researchers. The day was very much worthwhile and valuable for our research team and we will hold a follow-up session in the future. 
We've kicked this newsletter off with profiles of some of the CRERTI people and their work. We would love to receive your thoughts/comments/input about the research we undertake, so don't hesitate to contact us or any of the CRERTI team. We also welcome any suggestions you may have for the newsletter e.g interesting papers, happenings in other areas of the world in this space. All and any feedback welcome!
Lastly I would like to introduce Sarah Robins who is assisting with CRERTI and the Consortium management. Feel free to email either Sarah s.robins1@uq.edu.au or me m.sterling@uq.edu.au
Best wishes
Professor Michele Sterling
Recent publications from the Centre of Research Excellence in Recovery Following Road Traffic Injuries.
Patterns and predictors of failed and sustained return-to-work in transport injury insurance claimants
This study looked at the characteristics of those who tried to return to work after a road traffic crash (RTC) but failed. Using a group of individuals injured in a RTC in Victoria, Australia, we were able to map their income benefits and used this as a proxy for work status. Those who did not seek income benefits for at least 7 days were assumed to have returned to work. If income benefits resumed after this break in payments, they were considered to have failed at return to work.  Those who were younger, male, had relatively minor injuries (e.g. sprains, strains, concussions, abrasions and non-limb fractures), or were from a more advantaged socio-economic area were less likely to fail. Conversely, those most likely to experience a return to work failure were those with whiplash, dislocations, or those admitted to hospital after their RTC. These findings can help insurers, employers and health systems identify those at risk to enable more targeted support to achieve more effective employment outcomes.
Click here to read more.
Pregabalin versus placebo in targeting pro-nociceptive mechanisms to prevent chronic pain after whiplash injury in at-risk individuals - a feasibility study for a randomised controlled trial
Whiplash-associated disorders (WAD) are an enormous and costly burden to Australian society. Up to 50% of people who experience a whiplash injury will never fully recover. Whiplash is resistant to treatment and no early management approach has yet been shown to prevent chronic pain. Pregabalin, an anti-epileptic medication, has effects on the brain which suggest it has potential to prevent or lessen the development of chronic pain after whiplash injury and to improve health outcomes, but this has not been investigated. This  paper describes the protocol for a pilot study for a trial to test the effectiveness of pregabalin and a whiplash information booklet, compared to placebo (inactive medication) and a whiplash information booklet, for people with acute whiplash injury at risk of poor recovery. We will recruit 30 people (15 per group) aged 18-65 years with acute whiplash within 48 hours of injury and currently experiencing at least moderate pain, in Queensland, Australia. Pregabalin will be given for 5 weeks.
This pilot study will provide information about how many people will be needed for the full trial, and how the processes will work. If pregabalin works to prevent chronic pain after whiplash, it may also work for the early management of other traumatic conditions besides whiplash.
Management of Whiplash Associated Disorders in Australian general practice
We analysed data from 2013 to 2016 collected by different random samples of approximately 1000 Australian general practitioners (GPs) per year. Each GP collected data about 100 consecutive consultations for BEACH (Bettering the Evaluation and Care of Health), an Australian national study of general practice encounters. We assessed the proportion of encounters involving management of Whiplash Associated Disorders (WAD); management including imaging, medications and other treatments given; appropriateness of treatment assessed against published clinical guidelines.
Read more here. 
We found that GPs refer about 30% of new cases for imaging (possibly overutilising imaging), and prescribe a range of drugs, approximately 22% of which are outside clinical guidelines. These findings suggest a need for further education of GPs, including indications for imaging after whiplash injury, identification of those more likely to develop chronic WAD, and medication management guidelines. WAD carry a large personal and economic burden, so the impact of improvements in GP management is potentially significant.
BMC Musculoskelet Disord. 2017 Dec 29;18(1):551. doi: 10.1186/s12891-017-1899-0.
Read more here.
Lateral atlantoaxial joint meniscoid volume in individuals with whiplash associated disorder: A case-control study
It has been shown through research using diagnostic anaesthetic injections that in some people with longstanding headaches and neck pain following a motor vehicle crash, the joints at the top of the spine can be a source of symptoms. Within these joints lie folds of soft tissue, known as synovial folds or meniscoids, which can contain nerves and blood vessels. Because of their location between the joint surfaces, meniscoids are thought to be vulnerable to damage during whiplash trauma - a suggestion supported by findings of autopsy studies of victims of fatal motor vehicle crashes, which demonstrate bruising of meniscoids.
Our team has recently published a study examining meniscoid size in people with longstanding headaches and neck pain following a whiplash injury. Findings indicated that larger volume of meniscoids at the rear of these joints was associated with higher levels of pain. These early findings form a foundation for future exploration of meniscoids as structures of possible clinical significance, in order to advance understanding of the possible relationship between meniscoids and symptoms in some people following whiplash.
Author profiles
Scott Farrell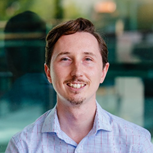 Dr Scott Farrell is a Postdoctoral Research Fellow with RECOVER Injury Research Centre at The University of Queensland. He has a clinical background as a physiotherapist and completed a PhD (Physiotherapy) at The University of Newcastle in 2016 on cervical spine anatomy. His research investigates peripheral musculoskeletal and neurological mechanisms underpinning chronic neck pain, with a particular focus on whiplash associated disorder, including collaborative projects with colleagues in Australia, United Kingdom and New Zealand.
Jane Nikles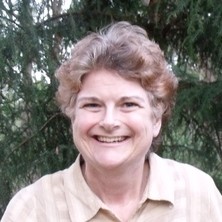 Associate Professor Nikles is a registered medical practitioner and Principal Research Fellow at Recover Injury Research Centre, UQ, Her research interests include the treatment of acute and chronic whiplash and other musculoskeletal pain after road traffic crashes, preventing the progression of acute to chronic whiplash, and the application of personalised trials in recovery from whiplash injury. She has several projects ongoing in the area of emergency department management of acute whiplash injury.
Shannon Gray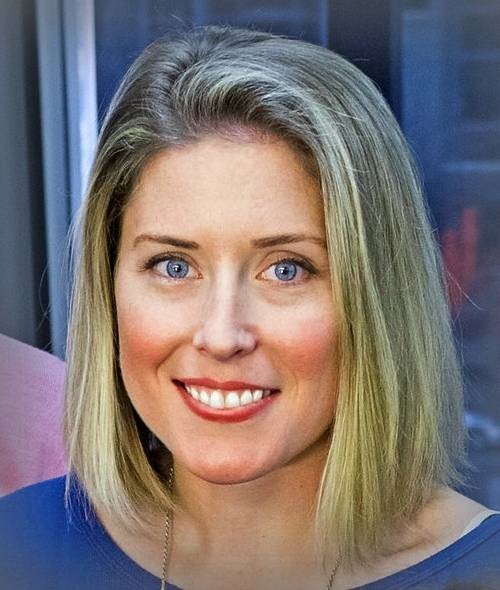 Shannon Gray is a Postdoctoral Research Fellow in the Centre of Research Excellence in Recovery Following Road Traffic Injuries, based at the Insurance Work and Health Group within Monash University. With a background in Biomedical Engineering, Shannon chose to pursue her doctoral studies at the Monash University Accident Research Centre investigating injury-causing hazards at fitness facilities. Shannon gained experience working with large, administrative datasets through her work as a Research Officer at the Victoria Injury Surveillance Unit. Throughout her studies and employment, Shannon has worked with internal researchers and external stakeholders in the areas of injury epidemiology, injury prevention and injury rehabilitation. Her current research and research interests involves recovery from work-related and transport injuries, in particular return to work and how compensation schemes can impact on this.
Aimie qualified as a physiotherapist from the University of West of England with first class honours in 2006.  She completed her Masters in Advanced Manipulative Physiotherapy with Distinction in 2013 from the University of Birmingham, gaining admission to the highly accredited IFOMPT recognised Musculoskeletal Association of Chartered Physiotherapists.
She has worked for over 12 years in musculoskeletal physiotherapy and the last 6 years as an Advanced Practice Physiotherapist in the UK with a specialist interest in the neck, headaches, the upper limb and spine.  She worked to develop a new model of healthcare where specialist physiotherapists are the first point of contact for all Musculoskeletal conditions, relieving pressures on the National Health Service's GPs. In this extended role Aimie had additional qualifications allowing her to prescribe medications, deliver steroid injections and order further investigations and imaging.
Prior to moving to Australia in September 2017 Aimie guest lectured for five years on the MACP Master's program at the University of Birmingham on the cervical spine, whiplash, sacroiliac joint, and headaches.  She has published papers in the field of back pain, shoulder pain and nerve injuries and was awarded scholarships from the University of Sydney and the Centre of Research Excellence to commence her PhD investigating brain neurochemicals in pain conditions.
Current PhD Study
An investigation of brain neurochemicals in migraine, whiplash associated disorder with persistent headache and low back pain

Aimie Peek Phd student, Dr Trudy Rebbeck, Dr Andrew Lever, Prof Graham Galloway, Prof Michelle Sterling, Dr Maria Eliza Aguila, Prof Kathryn Refshauge, Sheryl Foster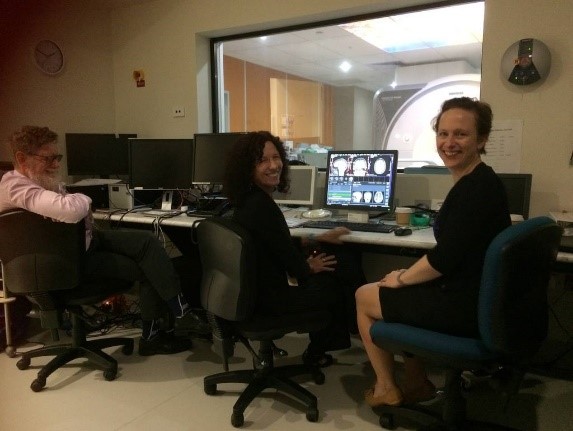 Chronic pain and musculoskeletal pain comprise of the highest burden globally, in particular migraine, whiplash and back pain.  The absence of a validated biomarker of disease in these conditions means that not only are they difficult to diagnose and classify, but it is also hard to measure changes within the condition.  These patient groups are frequently associated with poor treatment outcomes and resultant persisting disability.

In order to develop more effective treatments gaining a better understanding of underlying mechanisms in these conditions are vital.  Previous research undertaken by the team have identified GABA, the main inhibitory neurotransmitter in the central nervous system, as a potential biomarker for Migraine. This Phd project looks to develop Dr Maria Eliza Aguila's phd findings to ascertain if the increases in GABA identified through Magnetic resonance spectroscopy are unique to migraine, or whether they are present in other pain states.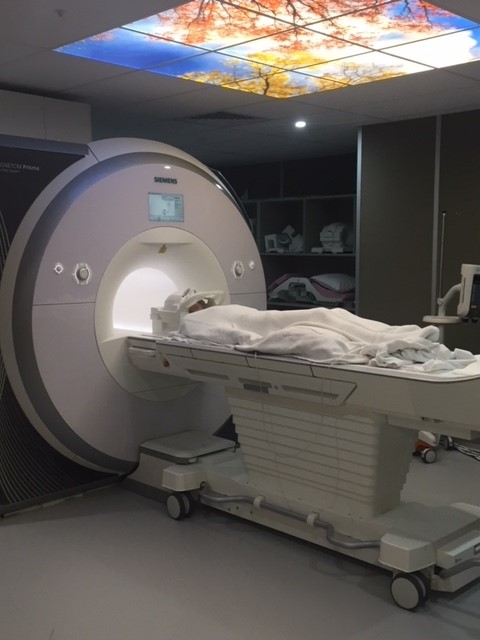 The project will look to compare brain neurochemicals, self- reported outcome measures and clinical characteristics across participants with migraine, headaches as a result of whiplash, low back pain and pain free controls.  In addition we will look to repeat the scans and clinical assessment at 6-12 months on 40 subjects to identify if changes in self-reported measures are reflected within the neurochemical levels.

The protocol for the study is currently being refined and we will look to start recruiting in Sydney by April 2018